Buy the Right Parts for Your Honda Model in Orchard Park, NY
Your Honda model is made with exceptional craftsmanship and deserves equally meticulous care, and there is no better way to do this than to utilize the right parts for the job. Fortunately, you do not have to look far to find the products you need because Ray Laks Honda has a parts center in Orchard Park, NY. As a Honda dealer, you can trust our facility to have genuine Honda items specific to your vehicle.
What is the Importance of Buying Authentic Honda Parts?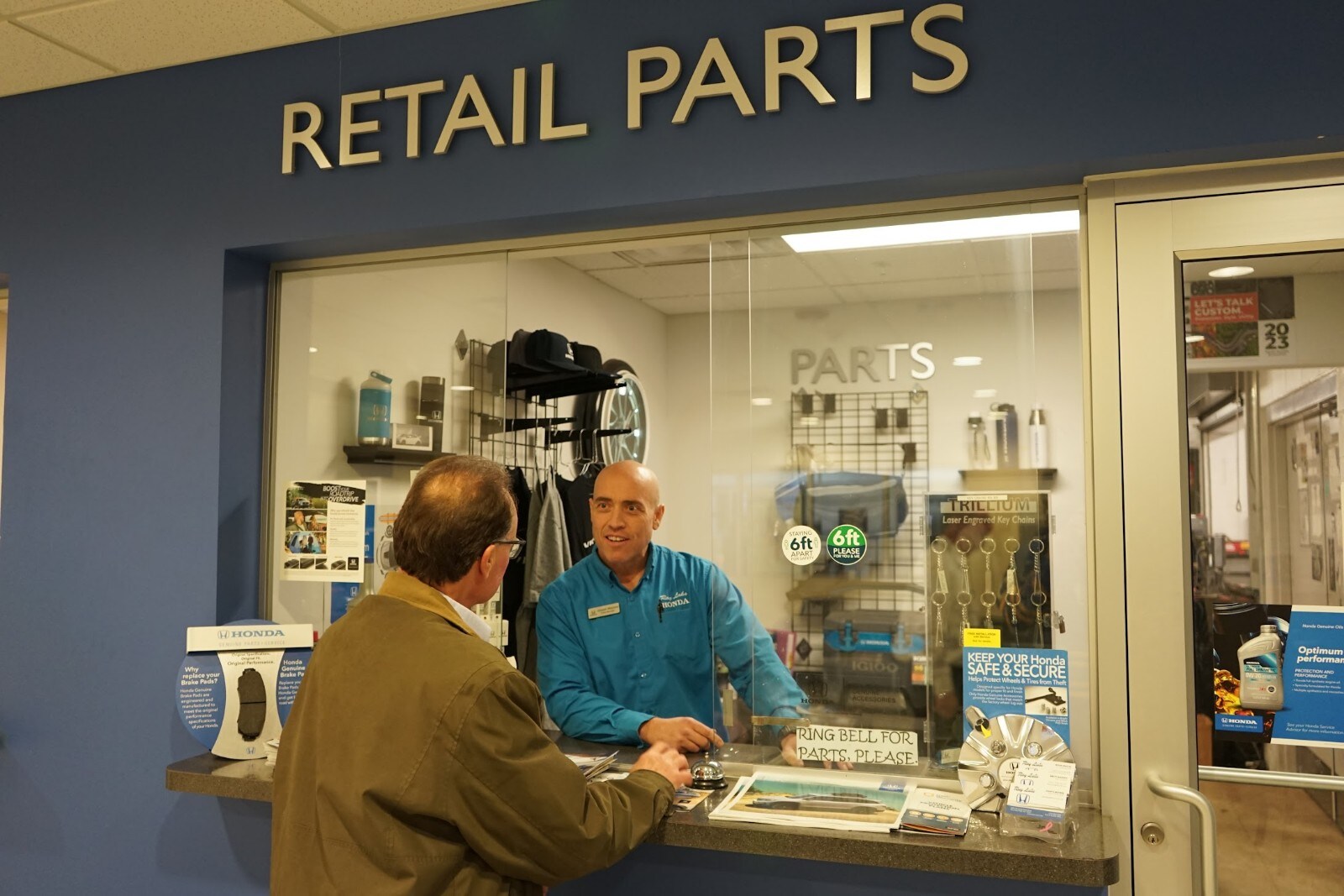 While aftermarket parts seem like an affordable alternative, there is no guarantee that they will work well with your Honda model. In fact, using the wrong or low-quality components for your maintenance can potentially cause malfunctions or breakdowns that result in more costly repairs later down the line. To mitigate such a risk, we encourage you to use parts built for your specific Honda car, truck, or SUV instead.
Three Reasons to Buy Your Honda Parts at Ray Laks Honda
1. Our Facility Sells a Wide Selection of Honda Parts
You can count on our Honda parts center near Buffalo and West Seneca to have the right components for models like the Honda Civic, Honda Accord, and Honda CR-V! We have everything from brake pads and car batteries to shocks and struts. You just have to request the items online by submitting a form.
2. Our Technicians Can Conduct Part Installations for You
Rest assured, should you need a hand installing parts into your Honda model, you can visit our service center. Our professional technician will complete the task properly to ensure that your vehicle keeps performing as intended. Top it off with an auto detail, and you can keep it looking like new, too!
3. Our Parts Coupons Will Put Money Back in Your Pocket
We want you to be safe and maintain your Honda according to the automaker's standards. That is why we offer incentives at our parts center serving Cheektowaga and Hamburg, NY! With these discounts, we enable you to purchase what you need for a practical price.
If you have any questions about Honda parts, feel free to speak with a Ray Lake Honda associate today.