We Help All Customers Get the Financing They Need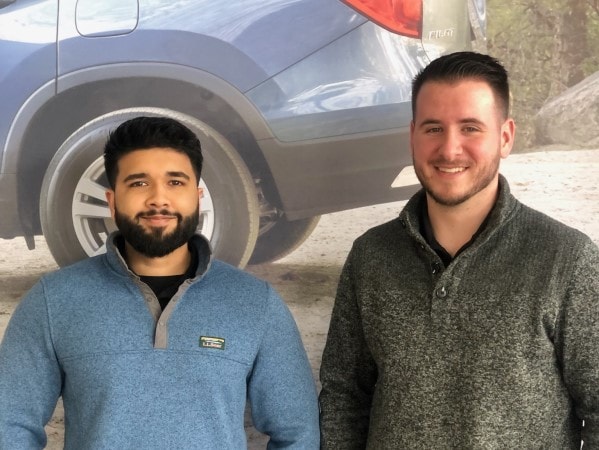 Jay and Alex can help you!
Good Credit, Bad Credit, No Credit at All: We're Here for You!
It's a sad truth that many car dealers shy away from working with customers who have a checkered credit history. Often, that means those car buyers are forced to turn to off-brand resources that don't always offer a great selection of high-quality new vehicles. At Ray Laks Honda, we don't think it's right to turn away good people just because they've had a rough patch. That's why we specialize in helping our Buffalo-area friends and neighbors with low or poor credit get behind the wheel of the Honda car or SUV they want.
When you work with the Finance Center at our Buffalo Honda dealership, you're treated with the respect and consideration you deserve. Our experienced team knows the ins and outs of the financing process, and is happy to work with their many connections within the financing industry to arrange for the loan or lease terms that work best for both you and your budget.
Hours
Monday

9:00am - 8:00pm

Tuesday

9:00am - 8:00pm

Wednesday

9:00am - 6:00pm

Thursday

9:00am - 8:00pm

Friday

9:00am - 6:00pm

Saturday

9:00am - 5:00pm

Sunday

Closed
Fill Our Our Credit Application Below to Get Pre-Approved or Call Us at (716) 740-6000 to Set Up an Appointment
Frequently Asked Questions About Vehicle Financing
At Ray Laks Honda, we know that the shopping experience can leave you feeling lost and full of questions about the finance process. Thankfully, our team is here to serve drivers in Orchard Park, NY, and our surrounding communities of Buffalo, West Seneca, Cheektowaga, and Hamburg, NY, by providing detailed responses to common auto finance questions. If you don't see an applicable response below, don't hesitate to contact our team online, over the phone, or in person today!
Do I need a down payment?
Down payment amounts are typically based on the vehicle's value, with requirements that vary depending on the purchase price. While a down payment isn't required, we highly encourage them for drivers who are financing as a way to reduce monthly payment amounts. No matter what model you're looking for, we'll help you calculate a comfortable down payment that matches your budget.
Do I need to have a co-signer?
While not everybody needs a co-signer, they can be helpful if you lack credit history, have a poor credit history, or have pre-existing debts to manage. Some of the best co-signers include family members that live at your address, as they can help offset potential living costs that lenders see as other expenses. At Ray Laks Honda, we're here to help provide a hassle-free approval process based on terms you're comfortable with, helping you find loan or lease solutions that meet your needs.
Will I still qualify if I had a recent repossession or bankruptcy?
While we can't guarantee outcomes, our team is highly skilled in helping drivers with all credit scores and finding ways to help our community get behind the wheel. From missed payments to hard times, we're here to help good people get back on their feet by providing personalized solutions tailored to their situation. No matter what your credit situation looks like, we'll take the time to help you discover solutions that see you get behind the wheel of a new, certified pre-owned, or used vehicle.
Our Convenient Tools Make it Easy to Get Financed
We understand that it can be tough to find the time in your schedule to make multiple trips to our showroom. That's why we offer an array of online tools that you can use from the convenience of your home in West Seneca, Williamsville, or Hamburg NY, each of which helps to cut down on the amount of time you have to spend sitting around:
We'll Help Improve Your Credit As Well
It sounds wrong, but a car loan from Ray Laks Honda goes a long way in repairing bad credit reports, or improving your credit score if you don't have any established yet. You see, your loan approval is reported to the credit monitoring agencies, as is each on-time payment you make. If you have mostly credit card debt in your report (also knows as a revolving line of credit), adding a car loan (categorized as an installment loan) balances out your types of credit used -- which leads to better ratings.
Once you've paid your loan off, that success is reported as a major milestone to the credit reporting agencies. Plus, you now have access to the equity you've built in your Honda vehicle! You can then use that as a significant part of the down payment on your next Honda vehicle, or take that value as cash by selling your car.
Our Team is Here to Help
At Ray Laks Honda, we take great pride in working with every customer to help them get the financing that they deserve. We truly believe that everyone deserves the opportunity to drive a new vehicle, and we're determined to make that happen for everyone who enters our showroom. Feel free to contact us and discuss your particular situation, so we can go to work on your behalf.