At Ray Laks Honda, Oil Changes Are an Investment in Your Car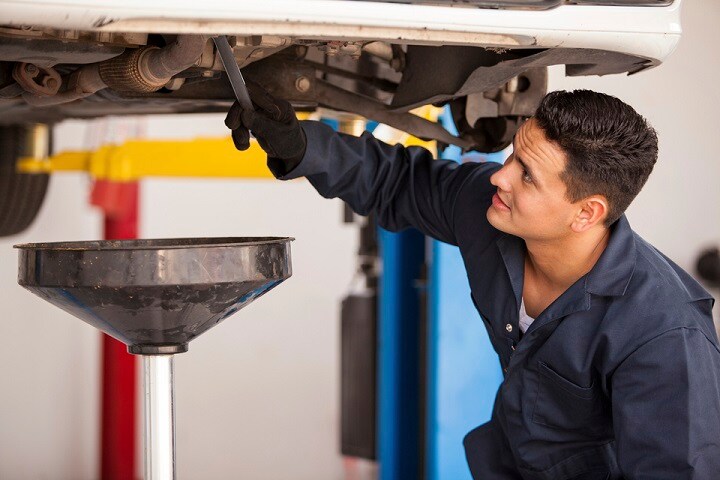 Topnotch Oil Change Service for Your Top-Quality Honda Vehicle near Buffalo
It's a fact that owning a vehicle requires a certain level of upkeep and maintenance to keep it running great for a long time. From oil changes, to brakes inspections, to tune-ups for the HVAC system, your new Honda requires a high-level of expert maintenance, and the service team at Ray Laks Honda is the place to go.
When it comes to keeping your engine running smooth and delivering the level of performance you want, regularly scheduled oil changes are a necessity. At our Southwestern Boulevard service center, the trained and certified Honda professionals on our team proudly serve the greater Buffalo area with all aspects of automotive maintenance, including the all-important oil change.
Take advantage of our expertise and professional, courteous Honda Service in Buffalo NY. Our team can quickly and efficiently perform routine oil changes, switching out the old fluid in your engine and replacing it with new, clean oil to keep you safely on the roads in all seasons.
Not only can you get the service you need with the care you deserve here, but we also make it easier than ever on your busy calendar to check auto service off your things to do. We provide our customers with a convenient, confidential, online scheduling tool that allows you to pick the best time and date for your next oil change, allowing you to squeeze in time for your car or SUV's vital maintenance appointment.
Experience the ease and peace of mind of working with a professional, knowledgeable service team. Schedule your next oil change today and let's work together to keep your vehicle running great, performing well, and last a long time.