Expert Brake Repair and Maintenance in Orchard Park, NY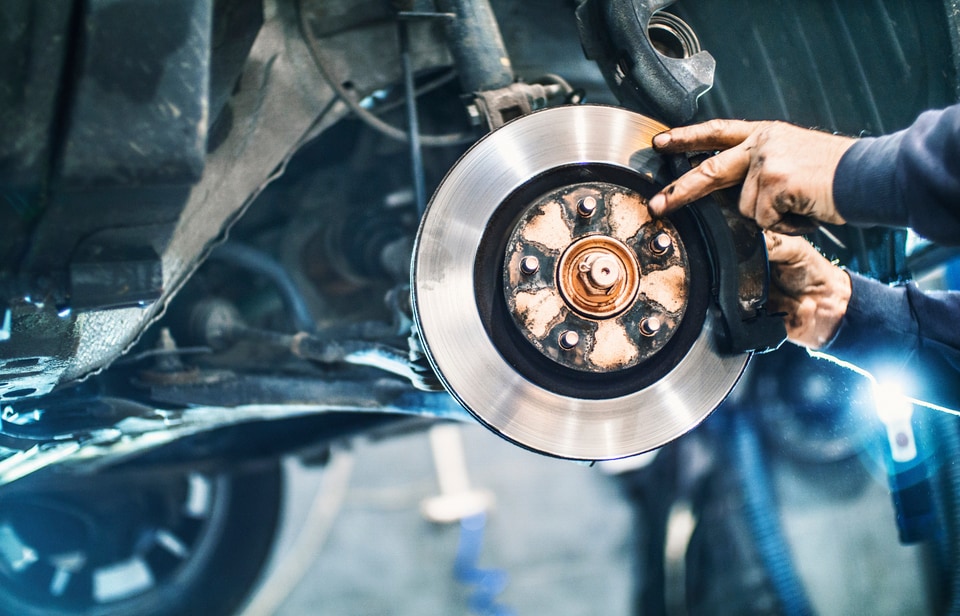 At the Ray Laks Honda service center, we know that your brakes are your first line of defense against accidents, and therefore are perhaps your most important safety feature. Before your airbags could kick in, your brakes are working to keep you out of trouble. But if your brakes are worn, rusted, or your rotors are warped, they can't do their job. But what can you do about that? Have your brakes inspected on a routine basis in order to ensure that they'll work for you ever time you need them.
Even if you're driving a new Honda model that's only been on the road for a few months, or an older car that "feels just fine", there are many factors that can affect the speed at which your brakes wear down. Traffic and even terrain can age your brakes faster than you think. And worn brakes can lead to danger on the roads in Orchard Park, Buffalo, Amherst, Niagara Falls and Jamestown, NY.
But if you notice a squealing or grinding sound, a burning smell, or a vibrating feeling in the steering wheel when you brake, then you need to bring your car to Ray Laks Honda as soon as possible. It doesn't pay to wait when your brakes are on the line!
At Ray Laks Honda, we offer fast and easy service on all makes and models, and our expert repair team uses only the best when it comes to auto parts. Our parts department specializes in stocking genuine Honda parts and accessories, but we are always prepared with the right parts for the job. So whether you need a brake check, or a full braking system replacement, schedule an appointment with our Orchard Park, NY service center today. We'll quickly confirm the details of your appointment, and you'll be well on your way to getting your Honda's brakes the care that they deserve.